In my efforts to ease my mind into sleep at night, I like to watch older TV shows. I find little easter eggs in them. Some quasi-historical, most TV trivial, and some musings of my imagination. And it is from the latter, that I bring you an episode (#17) of the Brady Bunch, "Coming Out Party". The episode first aired January 29, 1971 and in it, Mike's boss, Mr. Phillips enter's Mike's office and invites the Bradys to spend a day on his boat.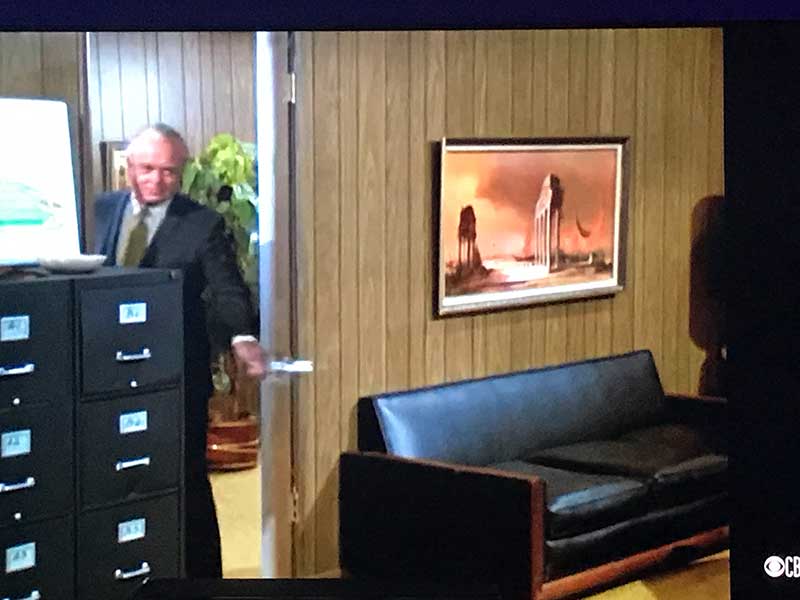 What caught my eye was the artwork in the wall. Computer, 'enhance'…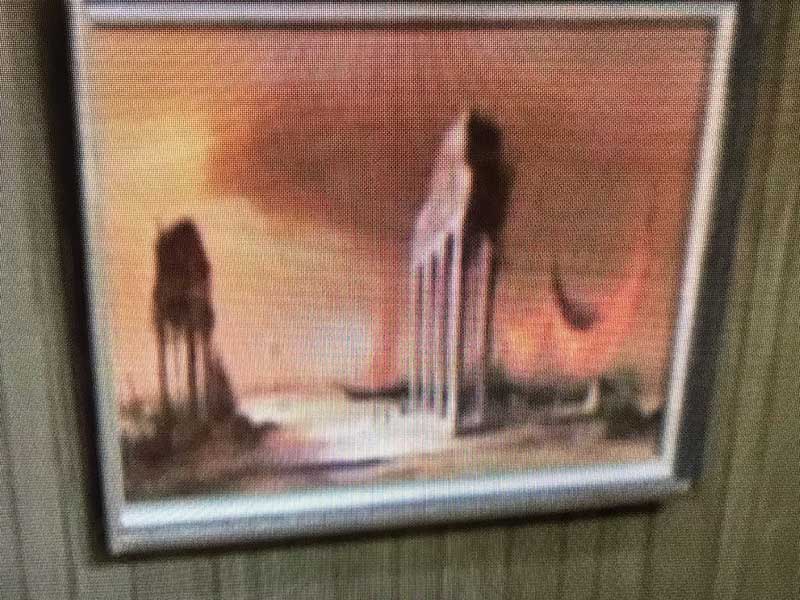 Clearly, this is very early concept are for Star Wars: The Empire Strikes Back. – All Terrain Armored Transport / AT-AT walkers.